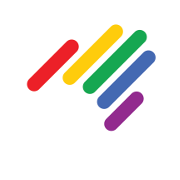 Hand in Hand
We're delighted to be one of more than 25 choirs from all over the British Isles who'll be taking part in the 2019 Hand in Hand LGBT Choirs Festival. The festival spans Fri 16th, Sat 17th and Sun 18th August and promises to be our biggest performance yet.
Planning for the Hand in Hand Festival is well underway.
If you want to come and sing with Spectrum – and we hope you do! – the time to register is now!
You'll need to confirm your attendance with us, and also register on Hand In Hand's system and pay a £40 registration fee.
We know that for some members, the event will be expensive and we hope to be able to offer limited bursary support. Please donate to our bursary fund if you can.
Unless you've applied for bursary support, please register with us and Hand In Hand by Tues 5th February.